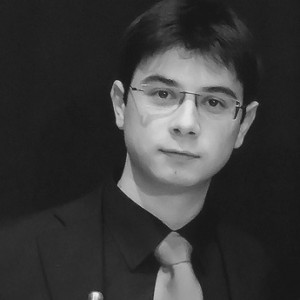 Davide Baldo
Woodwind · Flute
Davide Baldo è nato a Trento nel 1991.
Nell'anno 2012 si è diplomato con il massimo dei voti presso il Conservatorio di Musica "F.A. Bonporti" di Trento nella classe della prof.ssa Regano Paola.
Nell'anno accademico 2010/2011 ha studiato presso Fontys Hogescholen, School of Visual and performing Arts in Tilburg (NL), sotto la guida dei Maestri Leon Berendse e Edith van Dyck.
Attualmente si sta specializzando presso il Royal Conservatoire in The Hague (NL) sotto la guida dei Maestri Thies Roorda e Rien de Reede.
L'ambiente musicalmente fecondo gli offre la possibilità di esibirsi come solista e con gruppi da camera in saggi e concerti in Italia e all'estero.
Ha preso parte alle masterclass dei docenti: Conrad Klemm, Emily Beynon, Peter-Lukas Graf, Andrea Oliva, Michele Marasco, Gino Maini, Gary Schocker, Quintetto Bibiena, Matthias Ziegler, Marcello Gatti, Quartetto di flauti italiani, Paul-Edmund Davies, William
Bennett, Denis Buriakov, Bernhard Krabatsch….