What is Clockbeats Orchestra
An orchestra: a coordinated set of sounds, tools, people, artists who can give voice and shape to whatever sequence of chords, notes, words, also thanks to the different nuances of the sound of the instruments that make it up.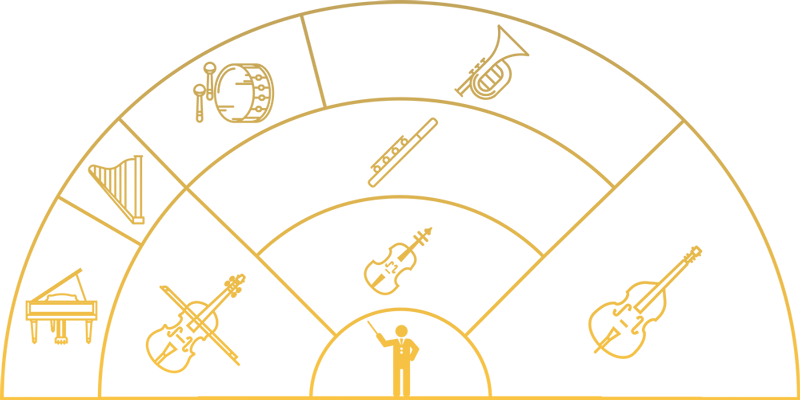 Change the way music is played
Discover all the participating artists, arranged according the family of instrument he or she plays.
This will help you become more aware of the structure of an orchestra.
Whilst perusing the information about the artists you will be able to "adopt" an artist by making a small donation.
Becoming a donor, or more accurately "adopting" an artist, enables you to follow step by step the adventure of the young talents chosen.
You will be afforded some exclusive benefits: you can sponsor the artist with your own brand, giving you broad exposure in the artist's online community. Donors will receive free tickets for the artist's events as well as some exclusive gadgets.